Fencing for your Home & Garden
A wide range & styles of fencing available for your home. Supplying and fitting panel fences, featherboard, picket, chain link are just a few of the more usual options. Whether your looking to keep your dogs in or your neighbours out, we have plenty of choices in this area. We can install bespoke timber fencing if you have a design in mind, that is not an off-the-shelf fence. Gates can be manufactured to suit.  Contact us >

This classic style garden fence is available in a variety of styles, finishes and materials.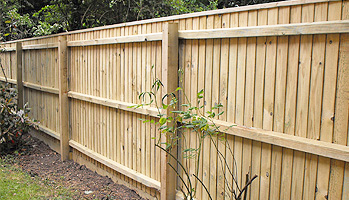 Palisade / picket style fencing
This fencing again comes in a range of styles and finishes. We can also make it up to your own specifications.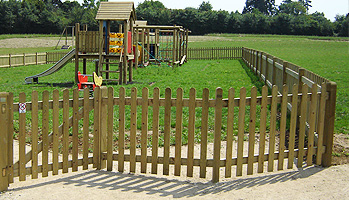 This style of fence is designed so that it matches the classic farm 5 bar gate and as the example shows, can be painted to your specification as well.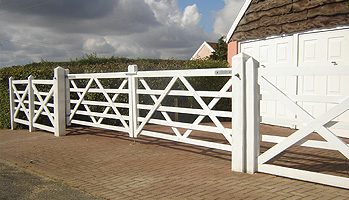 Metal estate/parkland fencing
This classic style paddock fencing can bconstructed in a variety of ways, to incorporate sheep and/or rabbit.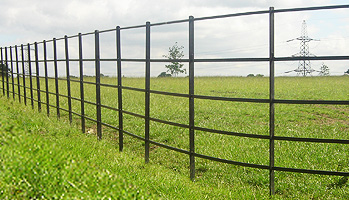 In this example we supplied and installed oak gate posts for a customers existing heavy iron gates.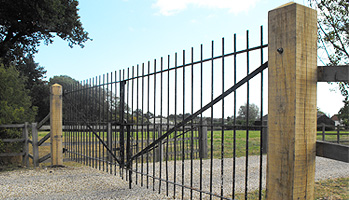 Chain link on angled iron post fence.
Tennis court style high wire mesh chain link fence. Plastic coating on the mesh for long life.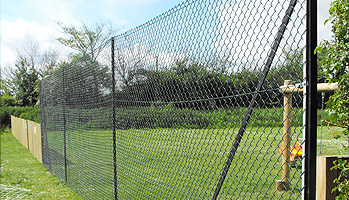 Vertical or horizontal panel fencing.
Ideal when you want a fence but not a completey solid barrier. Again comes in a variety of styles.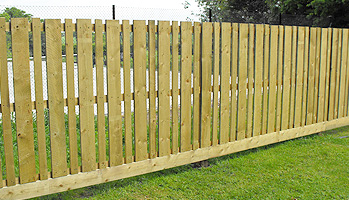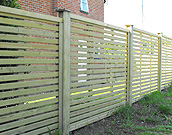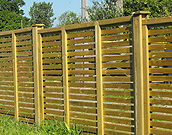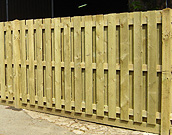 Post and rail fencing is ideal for larger garden and can be supplied in a variety of styles such as 1,2 or 3 rail and with rabbit, sheep or other pest or pet control wires.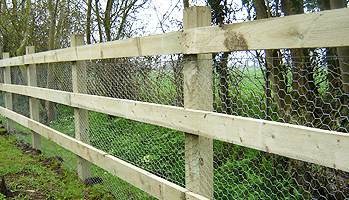 Bespoke fencing solutions
If you would like something different from the usual fence styles we can work with you to come up with a bespoke solution such as this criss cross sawn fence.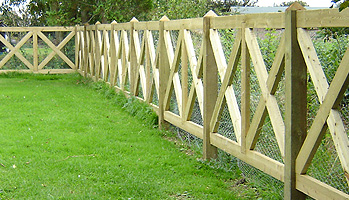 10-25 lifespan. Ideal windbreak that withstands strong winds by allowing some through. Maintenance free & environmentally friendly as reedcutting maintains wildlife habitats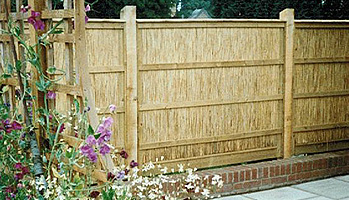 Robust, beautiful eco-friendly & maintenance free, they are suitable to exposed areas than normal fences, allowing wind to pass through.