A range of machinery with operator hire.
From JCB digger/drive hire to low impact tracked fence post driving machines for hire in Suffolk. At Country Care we have a variety of timber and fencing equipment for hire with operator. Including the new tracked post driver, which minimizes the damage to the ground. Contact us >
Low impact tracked post driver.
This excellent machine only required one man to operate it and its' low ground pressure for is ideal for when fencing is needed on sensitive sites. Details >
We also have a heavy duty gate post borer and a tractor mounted post hole knocker for hire.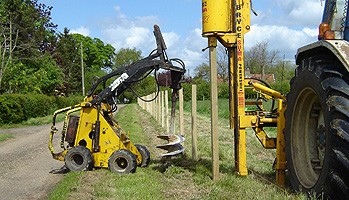 JCB digger with split bucket available for hire with experienced driver.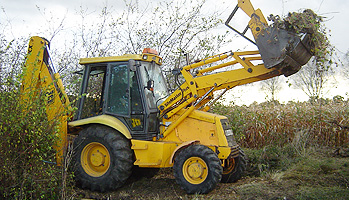 Need to get your hedges trimmed and don't have the time or equipment? Our tractor mounted trimmer is ideal.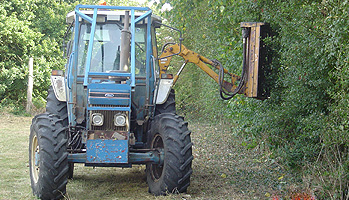 This trailer comes with a hydraulic grab arm for lifting logs on to the trailer.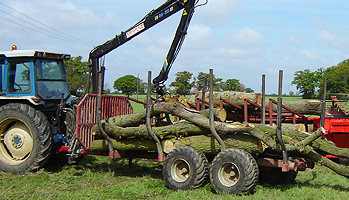 If you have trees that you want logged up, then this tractor powered unit will process your firewood.