Garden landscaping services.
From patios to turf laying and bridge building. We can advice, source, supply & fit to achieve the results you are looking for. At Country Care we offer a variety of landscaping services. Services include: Decking, Patios, Retaining walls, Bollards, Hedge & Tree planting. To discuss your specific requirements, please Contact us >
There are various methods of creating a windbreak from tree planting to specialised fencing.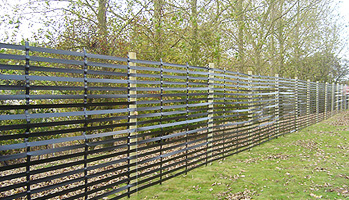 Patio & Turf laying grass seeding.
From the selection of stone, we can help advise you to achieve the finished results you are looking for. We can also source and lay turf or grass seed for all sizes of gardens & paddocks.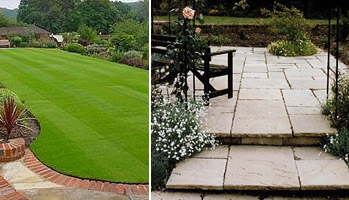 Whether its a wood or log haha or built in a material of your choice, we will advise you to achieve the result you are looking for.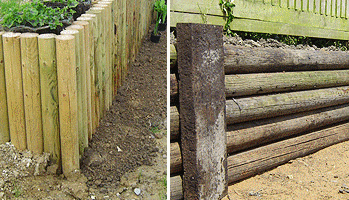 Looking to have a deck constructed or something a little different like this raised deck area.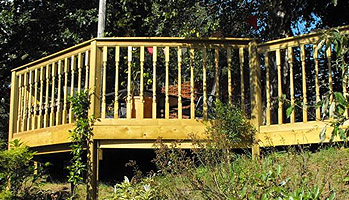 Available in a variety of styles and materials. Bollards are a low maintenance and low impact way of restricting vehicle access.
If you looking for something unusual such as a walkway over a pond or lake, we can supply and fit according to your requirements.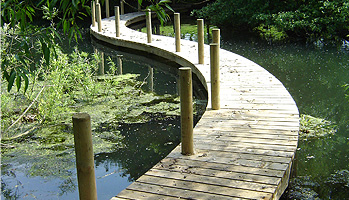 Reclaimed or new, sleepers can make great and long lasting featured steps if stone or similar is to expensive an alternative.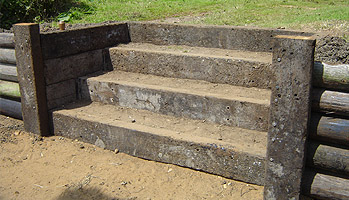 We can supply and lay trackways and paths for you, from crushed concrete to pea shingle.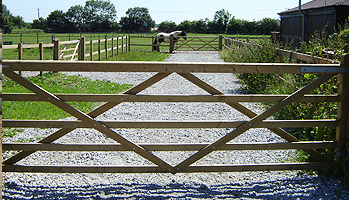 Protect your growing trees from livestock, deer & rabbits with a range of tree guards.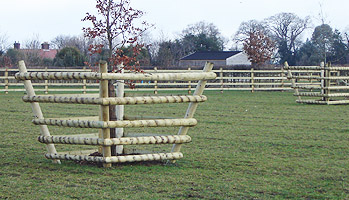 We offer a tree and hedge planting service as part of our landscaping, along with full tree surgery.